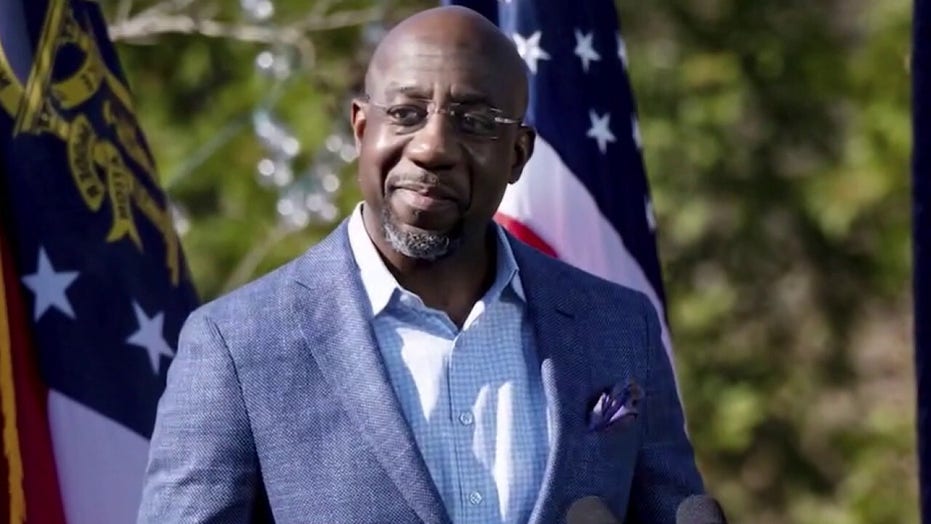 Warnock, Loeffler locked in tight Georgia Senate race
Fox News correspondent Peter Doocy joins 'Special Report' with the latest from the Peach State.
Georgians stood in long lines on Thursday to vote on the last day to vote early in the state's Senate runoff elections Senate runoff elections that could determine which party gets the majority in the upper chamber.
Hundreds of people were lined up on the morning of New Year's Eve to vote. Reporters and locals alike posted videos and photos of residents waiting to vote on Thursday morning.
As of Thursday morning, more than 2.8 million Georgians voted early. More than 1.9 million people voted early in person and nearly 900,000 people have voted by mail.
Nearly 5 million Georgians voted on Election Day.
FAST FACTS
It was double the number of poll watchers recruited for the state's early in-person voting period
The effort comes as President Trump continues to claim there was massive voter fraud during the presidential election in Georgia

Republican Georgia Sens. Kelly Loeffler and David Perdue, who are facing reelection, on Wednesday shared a plan to recruit more than 8,000 poll watchers with Fox News in what they called the "largest and most aggressive ballot security and voter integrity operation in state history."

While claiming there was rampant fraud in Georgia, President Trump is also urging his supporters to vote for Loeffler and Perdue in the Jan. 5 runoffs.

Follow below for more updates on Georgia. Mobile users click here. 

Source: Read Full Article