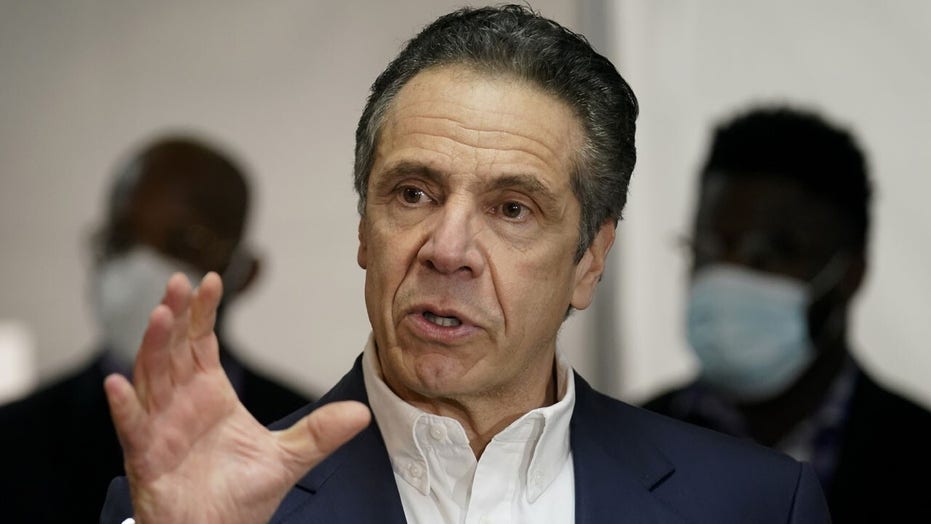 Cuomo forces NY school district to keep mask mandate, goes against own health dept
New York Gov. Andrew Cuomo tells a Long Island school district that masks have to be worn at all times despite social distancing; New York Post columnist Karol Markowicz argues districts should able to decide for themselves as science supports unmasking.
Gov. Andrew Cuomo's re-election campaign is holding a pricey "summer reception" fundraiser, for which tickets will go at a Big Apple price of $10,000 per person — as the scandal-hit governor gears up for a potential re-election run.
The June 29 event, reported by multiple outlets including The New York Times and Bloomberg News, is marked as a "summer reception," according to an invite sent out by Cuomo's campaign, and offers a $10,000-per-person seat — or $15,000 for two.
The event in New York City also has a "Host Committee" level available, although it is not clear what that involves. Cuomo's campaign and the governor's office did not immediately respond to Fox News' requests for comment.
While Cuomo has not formally announced a re-election run, he has been hit by a number of scandals in recent months after he was initially hailed by media outlets as a hero in early 2020 for his handling of the COVID-19 pandemic.
However, he has faced ongoing scrutiny of an early order to send COVID patients to nursing homes, which was followed by allegations of a cover-up earlier this year when a top aide said his administration had withheld numbers about nursing home deaths for fear of them being "used against us."
He was also rocked by a number of sexual harassment allegations from women, including former staff, as well as revelations that people connected to Cuomo were given special treatment at state coronavirus centers.
Cuomo has pushed back against many of those allegations and has resisted calls — including from fellow Democrats — for him to resign.
"If you're going to sit with a governor, they wanted to test you before you were exposed to the governor," Cuomo said. "I was running COVID response for this state, so I didn't want to get COVID, and precautions were taken."
Bloomberg reported that January campaign filings show the governor had raised more than $4 million during the last six months of 2020 and had $16.8 million in cash on hand.
Source: Read Full Article