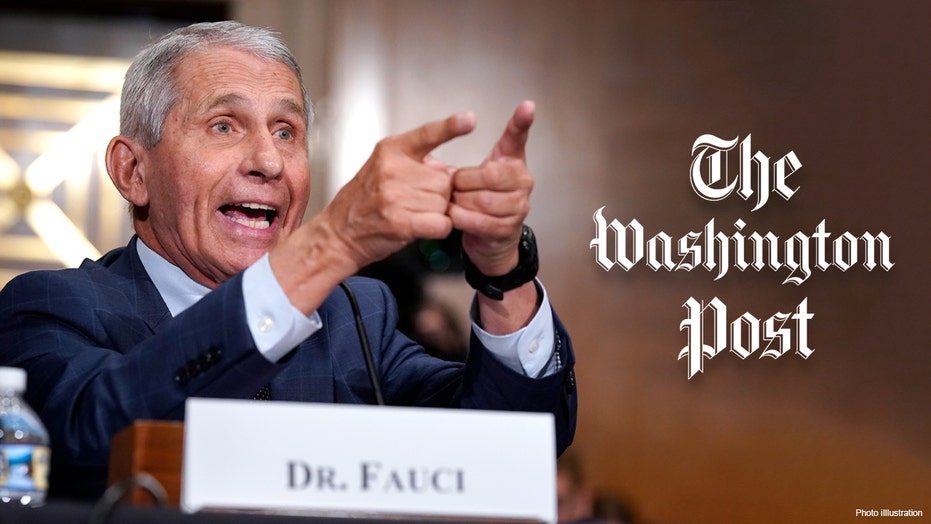 Media top headlines July 22
In media news today, Politico and CNN writers criticize Nancy Pelosi's rejection of GOP picks for riot committee, a former Google consultant give his opinion on how to combat misinformation, and WaPo's Josh Rogin says 'Fauci was wrong' about denying NIH funded Wuhan 'gain of function' COVID-19 research
Associated Press reporter Jonathan Lemire attacked the Republican Party and defended Democrats Thursday over the controversy surrounding Speaker Nancy Pelosi's rejection of two of the five GOP picks for the Jan. 6 select committee.
Lemire spoke on MSNBC's "Morning Joe" to discuss Pelosi's decision to reject GOP House Leader Kevin McCarthy's Republican appointees to the committee, Reps. Jim Jordan, R-Ohio, and Jim Banks, R-Ind. Shortly afterward, McCarthy threatened to boycott the select committee and form a new one with the GOP.
"We've just hit upon the deeply cynical play that this is," Lemire said. "Now Republicans are going to emerge from this with their own report, which they will put up as a co-equal as to what the Pelosi's Democrat-plus-Liz-Cheney committee is going to do. And they'll say: look! It's two versions of the truth. And they will try to water it down."
Lemire also claimed that Democrats and Pelosi are acting in "good-faith effort" in spite of the Republicans and further blamed the GOP for diminishing trust in the government.
"And despite pressure from the White House for this to happen, despite Democrats going into it seemingly with a good-faith effort, a bipartisan attempt to get to the bottom of what happened, to try to prevent something like this from happening again, Republicans not going to play ball," he said. "And it's just going to lead to more and more Americans shrugging their shoulders and saying look, this is why Washington is so broken."
Lemire has frequently criticized Republicans in public appearances on MSNBC. In May, he accused the GOP and former President Donald Trump of proposing "revisionist history" by claiming that they were criticized for suggesting the coronavirus leaked from a Wuhan lab in China. This was in line with CNN's Chris Cuomo, who falsely suggested it was Trump's fault the theory was not discussed until recently.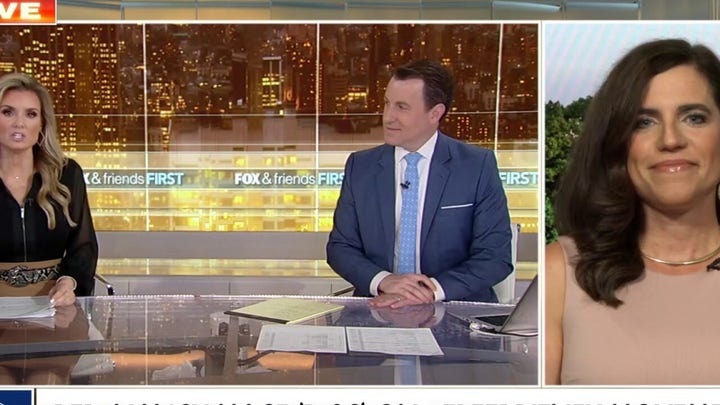 Lemire also criticized Trump voters in March, suggesting the supporters at the Capitol riot were more violent than the "non-violent" protesters for Black Lives Matter in 2020.
"And then, of course, let us remember who was there in January. These were Trump supporters. They were White. They were people who, as it's been well documented, if the racial makeup of that group had been different, the response at the Capitol likely would have been different as well," Lemire said.
This contrasted reports of up to $2 billion in damage caused by BLM protests nationwide.
Pelosi has stated that she plans to move forward with the January 6 committee despite McCarthy's actions.
"It's my responsibility as Speaker of the House to make sure we get to the truth on this, and we will not let their antics stand in the way of that," she said.
While the framing from the left-leaning Lemire was entirely positive for Democrats, Pelosi has taken some media criticism for her move. Politico Playbook author Rachael Bade said she had handed McCarthy a "gift," while CNN's Chris Cillizza claimed any hope of the committee's effectiveness as a bipartisan endeavor was "doomed.
The Wall Street Journal editorial board noted Pelosi had been allowed to appoint hand-picked Democrats to the Benghazi Select Committee. By rejecting pro-Trump figures who oppose Pelosi's "insurrection" narrative for Jan. 6, the board wrote, she had passed up an opportunity to test her case against "the most aggressive critics."
"The rioters who broke the law are being punished, and the Select Committee's partisan purpose has been clear from the start. The Speaker views the committee as a hammer to use against Republicans in 2022, and her veto of the two GOP members proves it," the board wrote.
Conservative Washington Post columnist Henry Olsen said Pelosi simply had committed a "blunder."
"Without GOP involvement in the process, only partisans will see the findings as convincing," he wrote Thursday. "That's what happened during the first impeachment investigation: Trump's job approval rose the longer House Intelligence Committee Chairman Adam B. Schiff's (D-Calif.) nakedly partisan investigation continued. People can see when they are being conned."
Fox News' David Rutz contributed to this report.
Source: Read Full Article