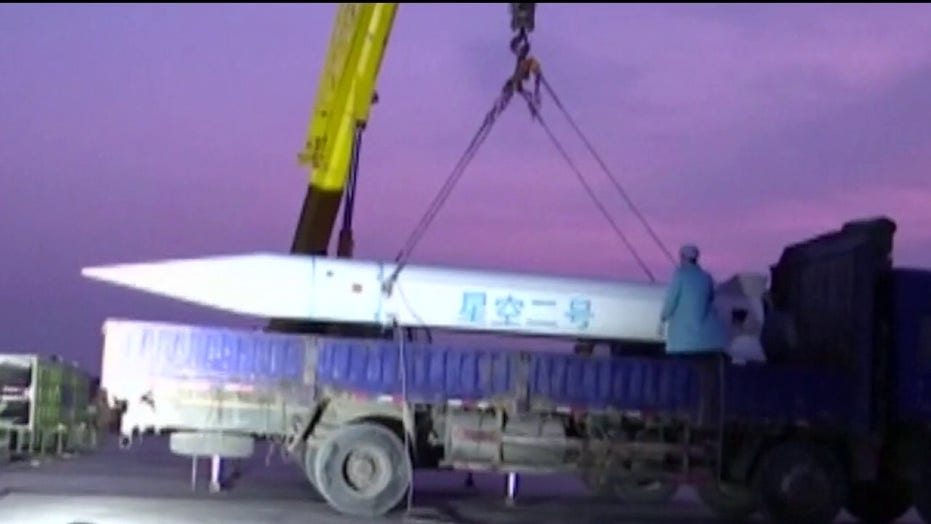 New details on China hypersonic missile tests
National security correspondent Jennifer Griffin reports on China's test of hypersonic missile over the summer on 'Special Report'.
Media outlets were quick to report that President Biden shifted U.S. policy on Taiwan during a CNN town hall last week. When asked whether the U.S. would protect Taiwan if China attacked, the president stated, "Yes, we have a commitment to do that." This seemed to be a shift away from America's stated policy of "strategic ambiguity" on how the U.S. would respond.
The media is now focusing on how the White House quickly walked back Biden's comment. An unnamed White House official said Biden was "not announcing any change in our policy and there is no change in our policy."
This was not the first time White House officials backtracked on supposed policy shifts by the president on Taiwan, China, the southern border, Afghanistan and other issues.
Predictably, Chinese officials expressed outrage at President Biden's apparent change in U.S. policy on Taiwan. But we can be sure Beijing actually interpreted this incident as another indication that America currently is being led by the weakest president ever.
U.S. adversaries respect strength and exploit weakness. America's enemies detested President Trump, but they also feared him. They knew Trump would not hesitate to use military force or impose trade sanctions to defend American interests. This enabled progress in trade talks with China and the summit between North Korean leader Kim Jong Un and Trump. It's no accident that Kim's missile and nuclear weapons tests ceased after Trump threatened to "totally destroy" North Korea in a speech to the United Nations in September 2017.
A single Taiwan Military Command should be created that includes Japan, the United States and Taiwan to foster military cooperation. This should include allowing Taiwan's air and naval forces to train and operate from Japanese bases and Guam. Center for Security Policy senior fellow Stephen Bryen and Shoshana Bryen, senior director of the Jewish Policy Center, recently published an Epoch Times op-ed on how to implement such a strategy.
The Biden presidency has created a period of extraordinary danger for the freedom and security of Taiwan. The U.S. and its allies must act immediately and aggressively to stand with and defend Taiwan to close what Beijing may see as a window of opportunity to invade the island state.
Source: Read Full Article