Global entertainment giant Disney more than quadrupled its Australian profits last financial year, as the release of hit shows such as Only Murders in the Building, The Bear, and The Dropout drove an increase in revenue for its streaming service.
Financial accounts lodged with Australia's corporate regulator show US entertainment giant, The Walt Disney Company, paid $13.6 million in tax and posted a $46.3 million profit – a 408 percent increase on the previous financial year.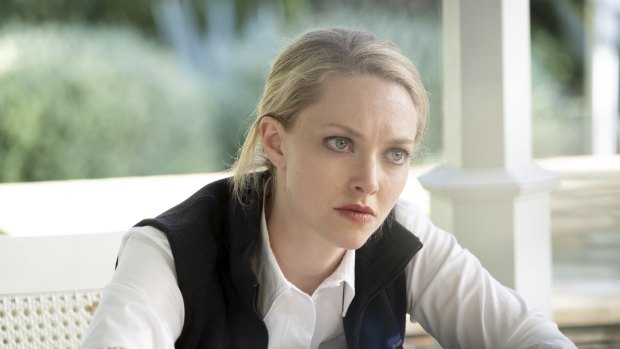 Disney released a raft of new programs in the financial year, including award-winning series, The DropoutCredit:Disney +
Total revenue grew from $685.5 million $704.5 million, boosted by an increase in the money it receives from Disney Plus subscribers and from selling its content to other platforms.
Production and film revenue fell from $292.3 million to $131.5 million, a decline that has occurred as the local sector pushes to impose local content obligations on international streaming giants. The decline coincided with a reduction in production expenses to $154.6 million. Employee expenses also fell significantly.
Disney and other major US entertainment companies, such as Netflix Australia, are facing a government push to crack down on the amount of local content they create.
Netflix, Disney Plus and Amazon Prime Video benefit from local subscribers but, until recently, did not spend large sums of money on the local production sector.
A decision on a proposed local content quota is expected to be released as early as Monday by arts minister Tony Burke.
Last May, Disney announced plans to invest in three original Australian drama series: The Clearing, the story of a cult based on Anne Hamilton-Byrne's notorious group; The Family, a comedy about Skylab's fall to Earth; and The Artful Dodger. It has also four documentaries, including a look at the national football team, the Matildas, and its run to the women's soccer 2023 World Cup, and a behind-the-scenes series on AFL women's league.
In an interview with The Australian last September, Disney's local managing director Kylie Watson-Wheeler said the content quotas would put the local screen production industry under too much pressure. She argued the company's local investment was "broad-based."
Disney's other income, such as licence fees (which includes money from local Disney Plus subscribers), grew from $369.8 million to $554.3 million in the year ended September 30, 2022. The company does not disclose how many local subscribers it has, but research from Telsyte estimates it had about three million subscribers as at June 2022, up 16 percent on the same time the previous year.
The amount of tax paid by Disney – $13.6 million compared to a benefit of $22 million the year prior – was more than Netflix, which paid just $868,000 in 2021, despite estimates it raked in hundreds of millions of dollars from subscribers across Australia.
Disney declined to comment.
Most Viewed in Business
From our partners
Source: Read Full Article