New York: For lunch: clam linguine, Atlantic salmon, roasted fennel and Ginseng jelly. This is followed by an afternoon of table tennis and a spin class – all in a day's work at one of the world's largest tech companies.
Until recently this largesse in big tech had gone largely unscrutinised. But a few months ago employees at different tech giants began posting day-in-the-life videos on TikTok as some sort of bizarre bourgeoisie flex. The viral videos depicted "workdays" that more closely resembled spa weekends, enjoying perks and benefits the rest of us mere mortals only dream of. It all seemed so unsustainable, especially as the share prices of big tech companies (as measured by the tech-heavy NASDAQ) are languishing at 30 per cent from their pandemic highs in the face of falling revenues and rising interest rates.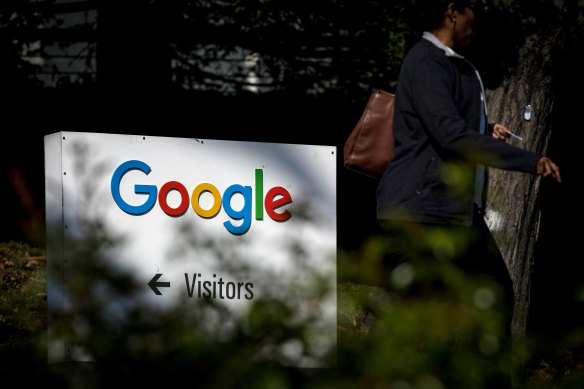 I can report the stories of largesse at the world's biggest tech companies are very much trueCredit:Bloomberg
Wary of social media misrepresentation, I set out to corroborate these reports for myself. With the assistance of a well-known dating app, an invitation was wrangled for lunch with a hospitable Google employee. Unfortunately for both your personal career satisfaction and blood pressure, I can report that these rumours are very much true. What follows is my date-in-the-life as a Google employee.
My afternoon began with lunch at one of the six restaurants spread across the three floors of the ritzy headquarters in Lower Manhattan's West Village. The choices ranged from a ramen bar, pizza, a French bistro, sushi, a dessert station and a café. On tap was kombucha, sparkling water, and not one, but three types of fruit-infused 'spa water' (tragically, the tap water dispenser was broken). When you've finished your chef-prepared lunch – or hot buffet breakfast – you just place your dirty dishes on a conveyor belt, and they magically disappear.
Following lunch, I received a tour of the 'working' floors via scooter, as you do nowadays. Each floor was dotted with trendy furniture, relaxation areas and 'micro-kitchens' that provide unlimited free drinks, cereal, boiled eggs and other breakfast foods. Free massages are also available on the 'wellness' floor to ensure that employees are comfortable and relaxed when they aren't working from home in their pyjamas.
The rest of the afternoon was spent in the games room, which boasted multiple billiard tables, table tennis tables, foosball, a complete Dance Dance Revolution arcade game, a climbing wall, a basketball hoop and almost every gaming console ever made.
The games room at Google's New York HQ.Credit:William Bennett
The eye-opening date concluded when my companion had to leave for a very important meeting at 3pm: a spin class that would conclude the official workday.
All this work-life balance, with an emphasis on life, is provided free to employees and comes on top of salaries that fetch far higher than the average pay.
Indeed, life in big tech until very recently has been good. Even as inflation and a cost-of-living crisis engulfed the rest of the world, workers remained largely oblivious, going about their lives as normal.
That was until last November when the former world's richest man, Elon Musk, began instigating cost-cutting measures across Twitter following his hostile takeover. By January, Google had joined the likes of Amazon, Microsoft, and Meta in announcing mass layoffs, cutting 12,000 employees, including 27 massage therapists, across its 180,000 strong workforce.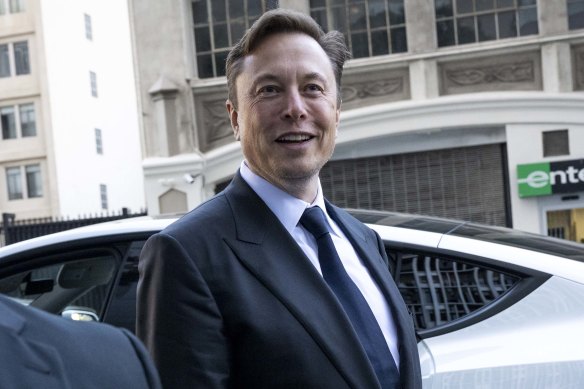 Job losses at big tech companies started after Elon Musk's takeover of Twitter.Credit:Bloomberg
Overall, in 2022 the big tech sector announced 97,171 job cuts, up 649% compared to the previous year, according to Bloomberg. Outside the big household names, estimates put the total cuts to the broader tech sector at 160,000 in 2022 and 86,882 in just January alone.
In its fourth-quarter earnings call last Thursday, Google reported its slowest revenue growth in two years and fourth consecutive decline in profit. CFO Ruth Porat further signalled that more job cuts could be on the horizon, while CEO Sundar Pichai said the pace of hiring will also slow this year.
Executives that have taken steps towards such 'efficiency measures' have been rewarded with investors boosting their share prices. In fact, the tech sector layoffs in January coincided with the best month for big tech stocks in over 20 years.
Many analysts think that the big tech gravy train is yet to reach the station and that more layoffs are in the pipeline. Whether the tech sector is the canary in the coal mine for an imminent recession is yet to be seen.
For now, however, while jobs at Google and big tech more generally may be hard to come by, this reporter is now setting up his daily job alerts for the next hiring season.
If you can't beat 'em, join 'em. Let the Google times roll on.
The Business Briefing newsletter delivers major stories, exclusive coverage and expert opinion. Sign up to get it every weekday morning.
Most Viewed in Money
From our partners
Source: Read Full Article