Joel landed in Australia just a few days shy of his 18th birthday. He'd left his family back home in India to study abroad as an international student.
For the first time, without his family to turn to, Joel was left to figure things out for himself. He would have to learn everything from scratch – the culture, the lingo, even the financial system.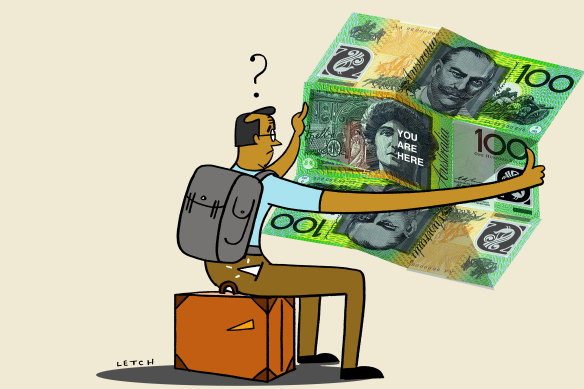 Despite 30 per cent of the Australian population being born overseas, research suggests that migrants are falling through the cracks of our financial system.Credit:Simon Letch
"Coming to Australia, the road to feeling financially secure was challenging and daunting at the start. I didn't understand Australian financial products, like superannuation, insurance, taxes, not to mention fixed deposits and investments, and I couldn't ask my family for advice because they don't know the Australian financial landscape."
Like many new immigrants, the pressure to be responsible with every dollar, find a stable and well-paid job, and create financial security was never far from Joel's mind.
"Everything is so much more expensive here than it was in India. I'd be constantly converting the cost of everything back to rupees. It was difficult to permit myself to spend money."
The challenge to create a successful life from scratch in a new country was compounded by the different cultural perspectives on money.
"In India, there was a very different culture around money. My family's mindset was very conservative and more focused on saving and low-risk investment options, like fixed deposits. So, I was pretty good at saving money, but I was quite nervous about the idea of investing."
Joel's experience is not uncommon among newcomers to Australia. Despite 30 per cent of the Australian population being born overseas, research suggests migrants are falling through the cracks of our financial system.
Financial exclusion research has found that people born outside Australia have lower levels of access to financial products such as bank accounts and insurance products.
In particular, people born in a non-English-speaking country were found to be more financially excluded than the general population and are more likely to experience high or severe financial stress compared to those born in Australia or an English-speaking country.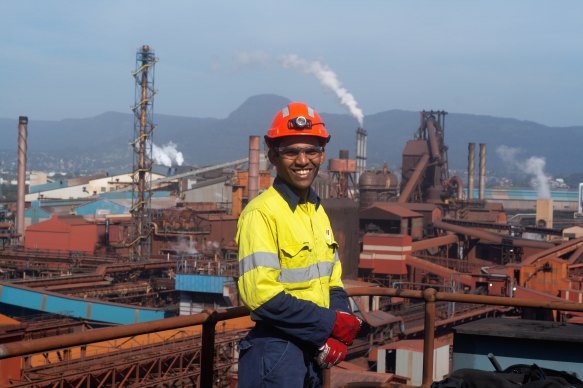 Joel's experience is not uncommon among newcomers to Australia.
The issue is complex.
Not only do migrants lack knowledge of the local financial system, their access to financial products and services can be limited due to language barriers, cultural differences, and not having a local support system of friends or family who can help them understand who to trust and where to start.
Even without the challenges of migration, managing one's financial affairs is a daunting task for many. The added obstacles of migration not only make this task more onerous but also riskier, with newly arrived migrants being a vulnerable group often targeted by scammers.
For Joel, this meant actively seeking out support, to fill the gaps in his knowledge.
After completing his university studies and starting to earn a full-time salary, Joel focused on finding guidance and developing the skills he needed to create a strong financial foundation.
"I think the best investment you could make is in yourself. I've spent a lot of time educating myself about my options, whether that was reading books or enrolling in a financial education program. Through that process, I learned how to set up the right systems to manage my finances confidently. Now, I have a lot more clarity on my goals and how to achieve them."
Now, at 27 years old, Joel feels much more confident about his financial situation. He overcame his fear of investing and has built a six-figure investment portfolio. He's saving for a house, and working towards achieving financial independence.
While Joel's story is a happy one, countless migrants face years and even decades of struggle in their pursuit of financial stability and security.
This struggle can be passed down generations, as adult children of immigrants find themselves trying to bridge the language, cultural and financial gap experienced by their parents.
However, stories like Joel's demonstrate that with the right support, the journey to financial stability for migrants need not take generations. Now, Joel hopes his story will encourage other migrants who might also be having it tough.
"I want other migrants to know there is help, and you don't have to do it alone. You just have to be willing to talk about it, which can be hard because money is a taboo topic in certain cultures."
Advice given in this article is general in nature and is not intended to influence readers' decisions about investing or financial products. Investors should always seek their own professional advice that takes into account their own personal circumstances before making any financial decisions.
Paridhi Jain is the founder of SkilledSmart, which helps adults learn to manage, save and invest their money through financial education courses and classes.
Most Viewed in Money
From our partners
Source: Read Full Article