'I am confident that TCS's best years are ahead,' outgoing CEO tells staff in farewell email.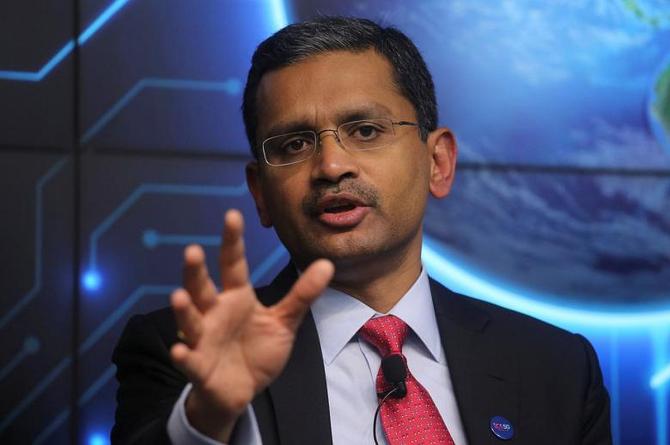 Rajesh Gopinathan, who steps down as CEO and MD of India's largest IT services firm Tata Consultancy Services (TCS) on Wednesday, in an e-mail to employees dubbed the past six years, when he was at the helm, "a period of tremendous growth and transformation".
Welcoming his successor K Krithivasan, Gopinathan wrote: "I wish Krithi the very best as he takes over the TCS baton and charts the way forward to our $50-billion aspiration. I am confident that TCS's best years are ahead…"
He wrote at length about the achievements of the company and the structural changes in the company during his stint at TCS.
"This week marks the culmination of my two-decade-long journey with TCS. I will step down from my role as CEO & MD on May 31, 2023. It has been an absolute privilege to lead our company in the last six years, which have been a period of tremendous growth and transformation for all of us," he wrote in the email.
Although Gopinathan steps down from his role as CEO, he will be around for a smooth transition until September 16, 2023.
According to sources in the know, Gopinathan and Krithivasan have been meeting with TCS's major clients across geographies.
Under Gopinathan's leadership, TCS grew from a $17.5-billion revenue company in March 2017 to a $27.9-billion firm in March 2023. During this period, TCS's market capitalisation grew from $74 billion to $143 billion.
He also wrote about the structural changes and branding exercises that the company undertook.
"Most importantly, we went through a process of self-discovery and greater awareness of the wealth of contextual knowledge we possess and the value of the work we do for our customers. Awareness, articulation and amplification of the value we deliver are going to be critical for our success in the years ahead," he said in his email. This was accompanied by a multi-year effort to create a new brand identity and statement — 'Building on Belief'.
On restructuring the company, which many believe may have been a contentious point, he wrote: "We expanded the leadership pool by introducing a three-tiered business unit structure across P&L ownership, new market expansion and new business development. This expanded the pool of named business unit owners from 25 to 150 and enabled the incubation of young leadership talent across the company."
Gopinathan's resignation came as a surprise to the market. TCS has seen just four CEOs since its inception in 1968. He has, so far, refrained from sharing his plans, even as media reports have hinted that he may take on a consulting role within the group.
"I am grateful to have had the privilege to helm TCS journey for six years, and carry on the proud legacy of Mr Kohli, Ram and Chandra. I want to especially thank Chandra, our chairman, for his mentorship over the years…," he said.
Source: Read Full Article