With the rains at unprecedented low in August, kiranas are thinking twice before stocking up on goods.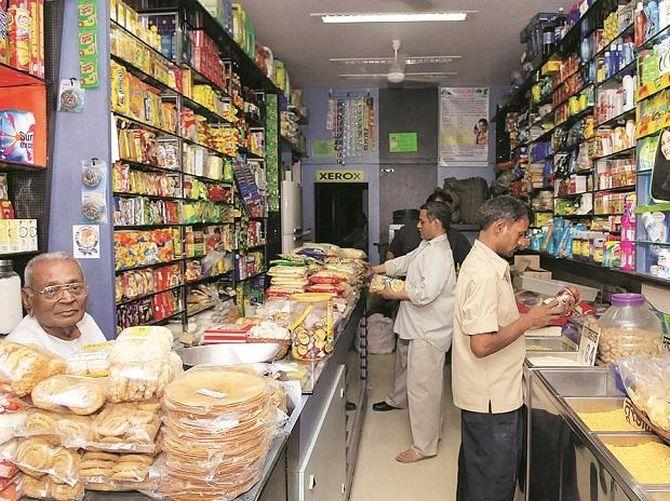 "With August 2023 rain shortfall at almost a 100-year low, we are seeing kiranas stocking up very carefully," Akshay D'Souza, chief of growth and insights at Bizom, told Business Standard.
He added, "As we look ahead, it does seem that the impact of rains in September will be critical to the sowing season.
"This could impact sentiment, sales and consumption of fast-moving consumer goods (FMCGs), especially in rural areas."
Sales of FMCG items slowed both on a month-on-month (M-o-M) basis and year-on-year (Y-o-Y) and stores stocked up on lesser products, according to Bizom data.
On a M-o-M basis, sales from shampoos to detergents were down 8.4 per cent in August while on a Y-o-Y basis, they fell 11.2 per cent.
While urban sales were up Y-o-Y at 1.9 per cent, rural sales took a hit.
They were down 17.2 per cent compared to last year, according to Bizom.
D'Souza said, "Even as we expect edible oil prices to hold during the festival season, they are currently down by over a third on a YoY basis.
"As a result, commodity product sales are down by almost a fourth Y-o-Y."
The only category which bucked the trend was packaged foods on a M-o-M basis.
It was up 3.2 per cent, driven by gifting packs. Y-o-Y, the category's sales were down 6.3 per cent.
Source: Read Full Article